Insurance Attorney in the Rio Grande Valley
Did you know that under Texas law, an insurance company that has a reasonable basis for rejecting or delaying payment of an insurance claim, even if that basis is eventually found to be wrong, is forgiven from being considered a "Bad Faith Claim" under the Texas Deceptive Trade Practices Act and the Texas Insurance Code?
Now more than ever it is important to make sure that your legal representation understands how insurance companies cheat their customers and are ready to show them that "YOU" are the boss and will not be bullied.
To the dismay of many insurance customers, their claims are denied or underpaid when they need the insurance company's help the most. Insurance companies are renowned for consumer abuse, unfair insurance claims, and "Bad Faith Claims." In these situations, the insurance carrier makes up excuses to deny, underpay or delay your claim to take advantage of your stressful situation and cheat you from what could be your maximum compensation.
In many cases, insurance coverage is triggered as a result of bad business dealings in situations where business operations have been interrupted due to unforeseen circumstances.
Breach of contract and fraud in the inducement are also common civil claims our firm handles between business to business or individuals to business disputes.
Insurance is a contract, represented by a policy, in which an individual or entity receives financial protection or reimbursement against losses from an insurance company. The company pools clients; risks to make payments more affordable for the insured. For more information contact us today
A. Auto Coverage
           1. Explain Texas auto insurance requirements.
                   a. Texas Bill or Rights – can be found at www.tdi.texas.gov. The Bill of Rights is a summary of Texas consumer's rights. While the bill of Rights is not part of any policy you purchase it does set out a consumer's rights under Texas insurance law.
                    2. Explain all possible auto coverage. There are eight basic auto insurance coverages.
a. Liability coverage pays to repair the other driver's car if you caused the accident. It also pays the other driver's and his or her passenger's medical bills and some other expenses. Texas law requires you to have at least $30,000 of coverage for injuries per person, up to a total of $60,000 per accident, and $25,000 of coverage for property damage. This is called 30/60/25 coverage. NOTE: The minimum liability limits might be too low if you cause a multi-vehicle accident or the other driver's car is totaled. If you don't have enough liability coverage to pay for the damages and injuries you cause, you might have to pay the rest out of your own pocket.
b. Collision coverage pays to repair or replace your car after an accident.
c. Comprehensive (other than collision) coverage pays if your car is stolen or damaged by fire, flood, vandalism or something other than a collision.
d. Medical payments coverage pays your and your passengers' medical  bills. It also pays if you're hurt while riding in someone else's car or while walking or biking.
e. Personal injury protection (PIP) coverage is similar to medical payments coverage. It pays your and your passengers' medical bills. But it also pays for things like lost wages and other nonmedical costs. All auto policies in Texas include PIP coverage. If you don't want it, you must tell the company in writing.
f. Uninsured/underinsured motorist coverage pays if you're hit by someone who didn't have insurance or didn't have enough to pay your medical and car repair bills. It also pays if you're in a hit-and-run accident. Insurance companies must offer you this coverage. If you don't want it, you must tell the company in writing.
g. Towing and labor coverage pays to tow your car if it can't be driven. It also pays for labor to change a flat tire or jump-start your battery.
h. Rental reimbursement coverage pays for you to rent a car if yours is stolen or being repaired after an accident. Some policies also pay for taxis or ride-hailing services.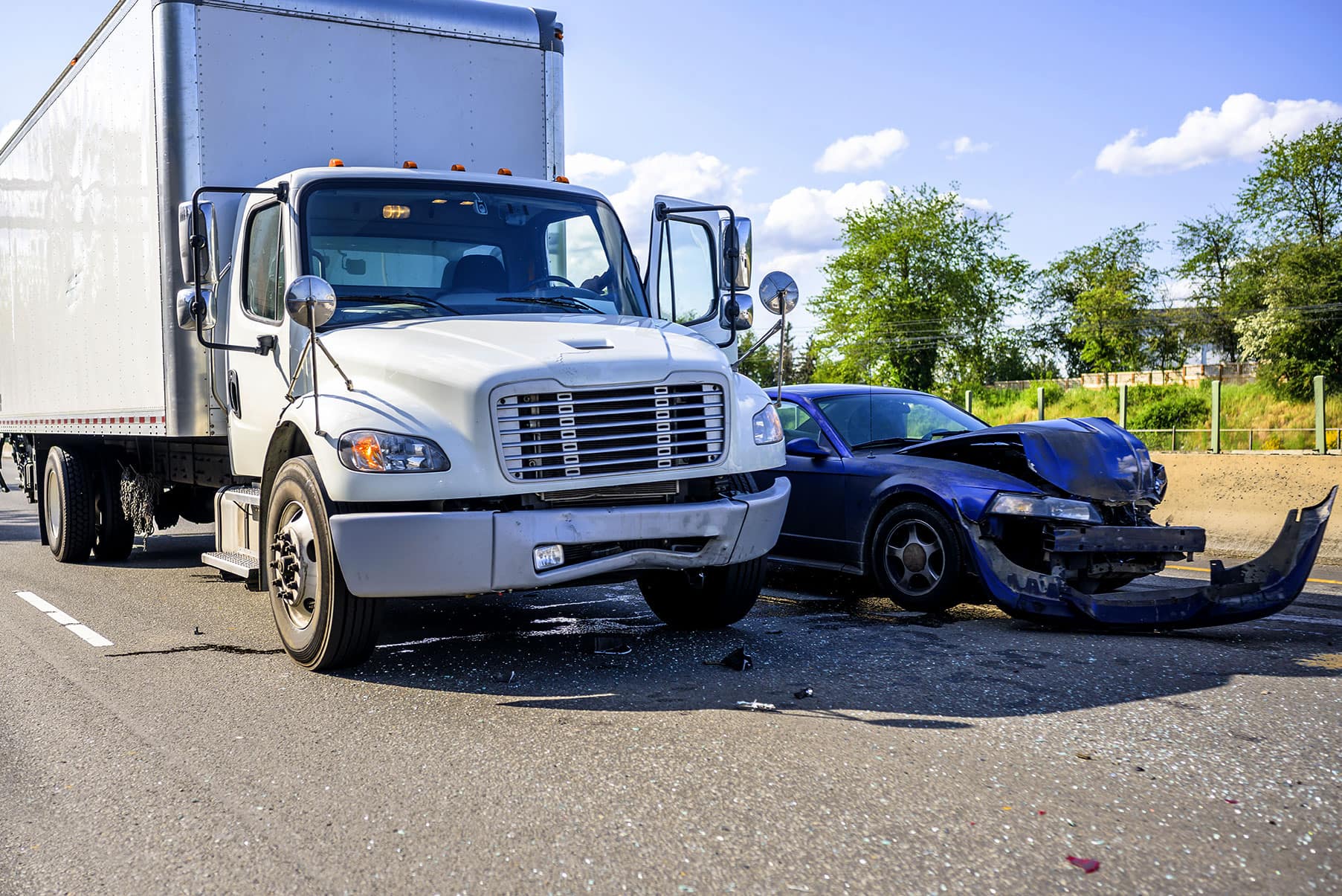 B. Commercial Vehicle Coverage
(18 Wheelers, Buses Trucks and Other)
1. 18 Wheelers – Under 49 CFR 387.9, interstate for-hire trucks
and commercial vehicles that have a gross vehicle weight rating of 10,001 or more pounds must have at at least $750,000 in insurance.
2. 18 Wheelers with hazardous Cargo – Trucks and commercial vehicles that carry non-bulk hazardous materials must have at least $5,000,000 in insurance.
3. Trucks and commercial vehicles that carry bulk hazardous materials must have at least $1,000,000 in insurance.
4. Buses and other commercial vehicles involved in passenger travel that carry 15 passengers or less, including the driver, must have at least $1,000,000 in insurance. Buses and other commercial vehicles involved in passenger travel that carry 16 passengers or more, including the driver, must have at least $5,000,000 in insurance.
5. Smaller Interstate Vehicles – Under 49 CFR 387.303, vehicles that carry less than a 10,0001-pound rating are required to have $300,000 in insurance.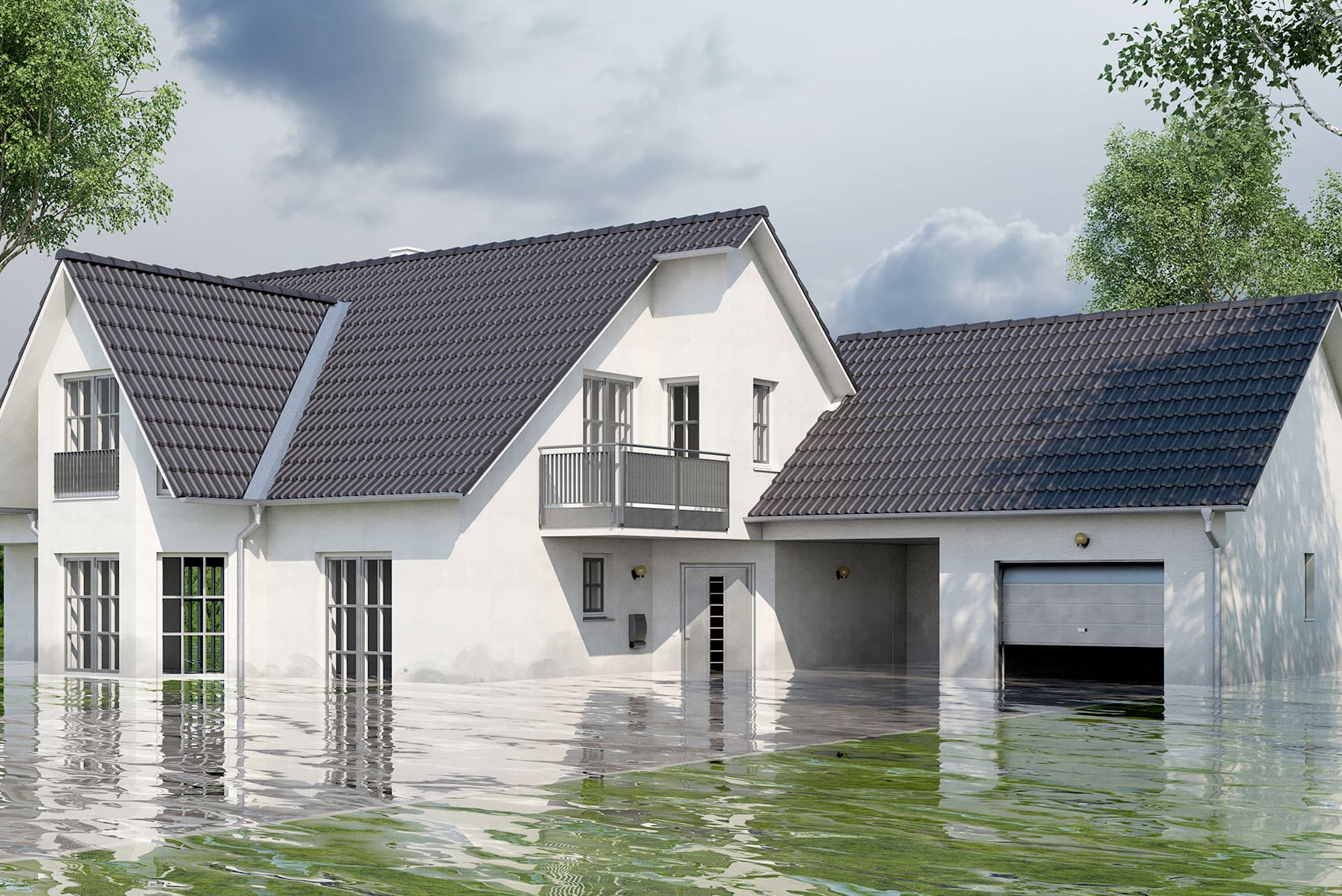 C. Home Insurance
1. Homeowners insurance protects you financially if your home or property is damaged or destroyed by something your policy covers, like a fire or storm. Texas has a Consumer Bill of Rights for homeowners and renters insurance. Your insurance company will give you a copy of the Bill of Rights when you get or renew a policy.
2. Types of Homeowners Insurance
a. Dwelling coverage pays if your house is damaged or destroyed by something your policy covers.
b. Personal property coverage pays if your furniture, clothing, and other things you own are stolen, damaged, or destroyed.
c. Other structures coverage pays to repair structures on your property that aren't attached to your house. This includes detached garages, storage sheds, and fences.
d. Loss of use coverage pays your additional living expenses if you have to move while your house is being repaired. Additional living expenses include rent, food, and other costs you wouldn't have if you were still in your home.
e. Personal liability coverage pays medical bills, lost wages, and other  costs for people that you're legally responsible for injuring. It also pays if you're responsible for damaging someone else's property. It also pays your court costs if you're sued because of an accident.
f. Medical payments coverage pays the medical bills of people hurt on your property. It also pays for some injuries that happen away from your home – if your dog bites someone at the park, for instance.
g. Typical Exclusions:
1. Most policies don't cover damages from flooding.
2. A continuous water leak; policies also won't cover mold removal, except to repair damage caused by a covered risk.
3. Termites, insects, rats, or mice.
4. Losses that occur if your house is vacant for the number of days specified by your policy.
5. Wear and tear.
6. Earthquakes or earth movement.
7. Wind or hail to trees and shrubs.
h. Things to consider:
1. Homeowners policies provide either replacement cost coverage  or actual cash value coverage. To be fully protected, you need
replacement cost coverage. This pays to repair or replace your house and personal property at current prices. For example, say you bought a new roof 10 years ago and the current price for a new roof is $10,000. If you have to replace your entire roof after a storm, a replacement cost policy would pay for a new roof at today's prices.
2. How Insurance companies decide how much to charge in premiums. They use a process called underwriting to decide whether to sell you a policy and how much to charge you. The amount you pay for insurance is called a premium. Each company's underwriting rules are different.
i. Losing Your Insurance
1. Cancellation means either you or the insurance company stops coverage before your policy's end date. A company must give you 10 days' notice before it cancels your policy. A company may cancel your policy in the first 60 days if:
a) it learns about a risk you didn't tell it about and that wasn't part of a previous claim; or
b) it doesn't accept a copy of a required inspection report before the policy starts.
2. An insurance company may cancel your policy anytime if:
         a) you stop paying your premiums;
         b) you file a fraudulent claim;
         c) continuing the policy violates the law; or
         d) there's an increase in risk within your control that would raise your premium.
3. If either you or the company cancels your policy, the company must refund any unearned premium to you within 15 days after the date of the cancellation. Unearned premium is the amount you paid in advance that didn't go toward coverage. For example, say your premium is $100 a month, or $1,200 a year. If you paid for the full year in advance, but then cancel your policy after one month, the company would owe you $1,100 in unearned premium.
j. Homeowners Claims – To help make the claim process go smoothly, follow these tips:
         1. Tell your company as soon as possible  Most companies have deadlines for you to file a claim. Some policies have a one-year            deadline unless you can show good cause for the delay.
         2. Make a list of your damaged property. If possible, take pictures or videos of the damage before making any repairs.
3. Make only temporary repairs to protect your house and belongings. For instance, board up broken windows or put a tarp over a damaged roof. Don't make permanent repairs. The insurance company might deny your claim if you make permanent
repairs before it sees the damage.
4. Keep receipts.
To get full payment, you may need to prove to the insurance company that you replaced destroyed items. Receipts will help you do this. Also keep receipts for any materials you bought to make repairs.
5. Try to be there when the insurance company's adjuster looks at your damage.
It's a good idea to have your contractor with you. Your contractor can talk to the adjuster about estimates and other issues.
6. After I file the Claim.
Texas law sets deadlines for insurance companies to act after you've filed a claim.
Your company must:
         a) Tell you that it got your claim within 15 days. The company may ask you for a signed, notarized proof of loss form. You'll need to list             your damaged or lost items. Don't forget to include small items like kitchen utensils and bathroom accessories. The company may ask             you for other information. To help the claim process go smoothly, provide all the information as soon as you can.
b) Send an adjuster to look at your damage.
The adjuster will decide how much damage you have and estimate the cost to repair or replace your property. The insurance company will base its payment on the adjuster's estimate. After the company assigns an adjuster to your claim, the adjuster will probably be your main contact with the company. If the damage turns out to be worse than the adjuster originally thought, you or your contractor can talk to the adjuster about raising the estimate.
c) Accept or deny your claim within business days of getting all the information it needs from you.
If the company denies your claim, it must tell you why in writing. The deadline may be longer after major disasters.
d) Send you a check within five business days after it agrees to pay your claim.
If the insurance company doesn't meet the payment deadline, you can sue the company for the amount of the claim, plus interest and attorney fees.
e) Negotiating the Claim
You can hire an attorney or a public insurance adjuster to help you.
D. Texas Insurance Code – Bad Faith – In Texas, under common law and statute a consumer may pursue a bad faith claim against their insurance company for the manner, it must be egregious, in which the insurance company has handled the consumer's claim including the following:
1. Unreasonable delays without explanation.
2. Failing to acknowledge receipt of a claim.
3. Failing to conduct a prompt and thorough investigation of a claim.
4. Failing to offer a claim settlement in a timely manner when liability is relatively clear.
5. Trying to settle a claim for less than a reasonable person would believe is fair.
6. Failing to notify an insured of policy alterations that would affect a claim.
7. Requesting unnecessary documentation.
8. Failing to explain why a claim was denied or a compromise offer was made.
9. Intentionally misrepresenting or misconstruing claims information.
10. Withholding information about a claim.
11. Advising a claimant to not hire an attorney.
12. Increasing premiums as a result of a claim in which the insured was not at fault.
13. Using threatening and abusive tactics to discourage claims.
14. Misrepresenting the value of a claim.
The types of damages that can be obtained from a successful bad faith
claim:
1. Treble damages.
2. Attorney fees, interest and court costs.
3. Mental anguish (unless plaintiff is a business).
4. Punitive damages.
E. Prompt Claim Statute, Chapter 542 of the Texas Insurance Code.
The Texas Prompt Claim Statute obligates the insurance company to respond to, investigate, and pay insurance claims in most cases, within 60 days. These requirements are separate and apart from the bad faith practices prohibited under the Bad Faith section,Chapter 541.
If an insurer violates this law, you are entitled to recover attorney's fees and damages in the form of an annual 18% penalty.  To collect these damages, the law requires: (1) the policyholder had a claim under the policy; (2) the insurer is liable for the claim; and (3) the insurer failed to comply with a requirement of the statute." Our unfair insurance claims attorneys are here to help.
Insurance Attorney in the Rio Grande Valley- We are happy to offer legal services to clients who live in Rio Grande City, McAllen, Mission, Edinburg, Pharr, Alamo, Donna, Weslaco, Mercedes, Harlingen, Brownsville, or anywhere in between. Visit our Facebook to learn more